We were lucky enough to have 12 days in Buenos Aires.  And although B had Spanish lessons for one week and I had to seriously investigate the tiny pool on the roof of our building, we found time to experience many of the city's highlights.
Plazas, Parks & the Like
On our first Thursday in the city we made our way to the Plaza de Mayo.  It's probably best known now for the weekly marches of the Madres of the Desaparecidos, mothers of children that were "disappeared" by the Argentinian military during the late 1970s.
We spent another afternoon walking along the Puerto Madero waterfront, enjoying the scenic (if brown) Rio de la Plata. We were suitably impressed by the futuristic Calatrava-designed Puente de la Mujer ("Women's Bridge"), which swings open at a 90-degree angle to allow boats to pass.
I wandered around the famous Recoleta Cemetery, packed with elaborate vaults, for several hours one day while B was in class.  It's enormous and labyrinthine, and it was easy to avoid the busloads of tourists searching for Evita's grave (although I stopped by that too, of course).
Closer to our Palermo home is the Jardin Japones, a gorgeous if incongruous Japanese garden that's one of the largest of its kind outside of Japan. Complete with the requisite red bridge, koi ponds, and wish arbors, it's a great place to spend an hour or two on a sunny day.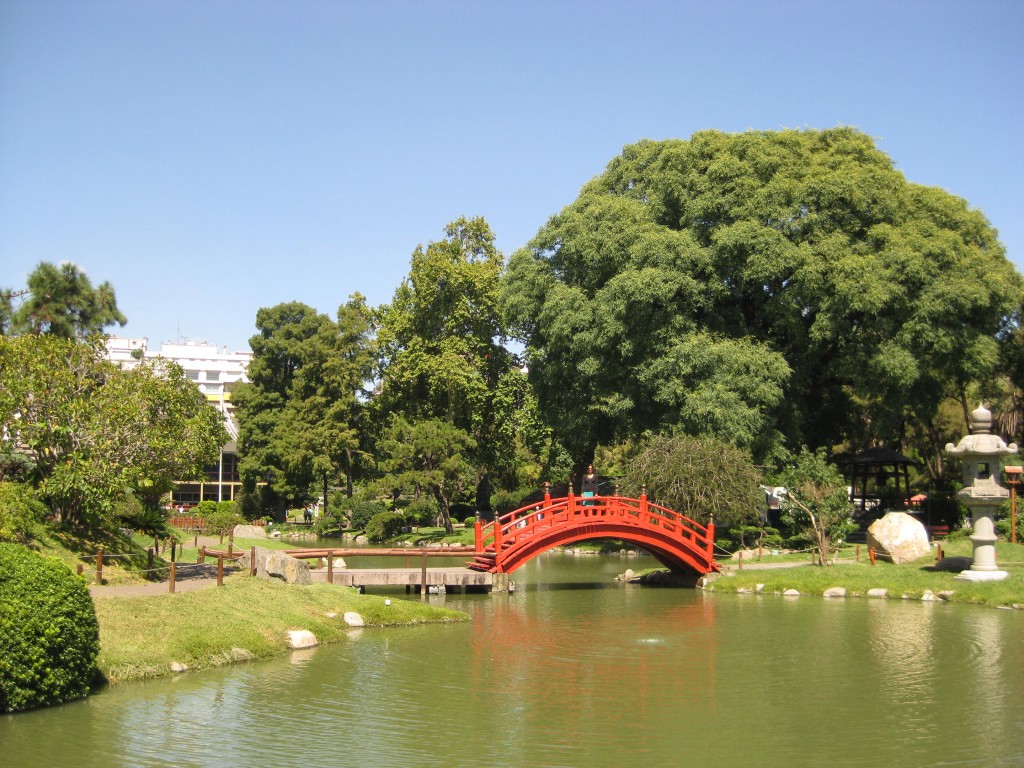 Markets
BA features an assortment of outdoor markets.  Due to excellent weekend weather and our general enjoyment of street food and browsing, we made it to several of the most well-known:  Feria de Mataderos, which is well outside of the city center (but definitely worth the trip!) and focused on gaucho culture along with the typical crafts and food; Feria de San Telmo, featuring an enormous and entirely random selection of antiques as well as a few street-corner tango shows; the Feria de Recoleta, offering an assortment of hand-made art and leather goods; and finally the Ferias in our own Palermo neighborhood, featuring crafts and locally designed clothing.  Naturally we picked up a thing or two along the way, but we exercised restraint in general . . . except when it comes to ice cream.  No regrets!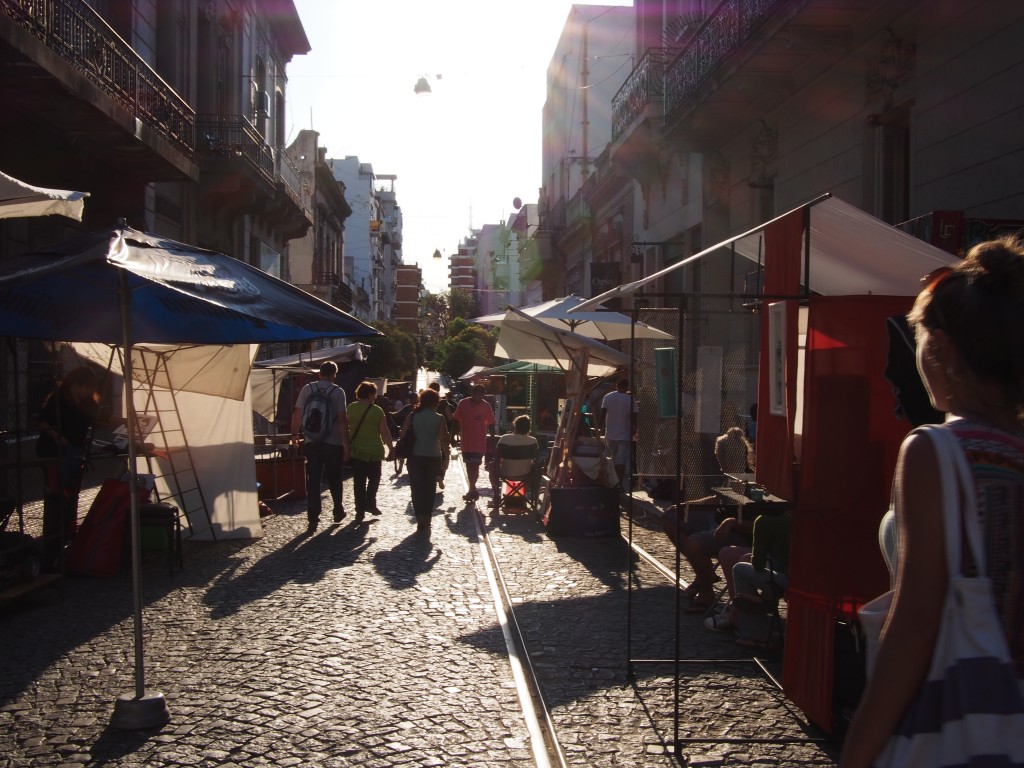 Museums
It was hard to keep ourselves inside when there's so much going on outdoors, but I made it to a few museums while B was in class, including the Museo Nacional de Arte Decorativo (housed in a gorgeous old mansion that was as interesting as its contents), and the amazing Museo Nacional de Bellas Artes.  Along with a huge and impressive collection of Argentine art, the museum has lovely Rodin sculptures (including The Kiss), Monet and Degas paintings, and all sorts of other gorgeous things.  It's well-organized, not overwhelmingly enormous, and free.
Restaurants
Last on the list but first in our always-hungry hearts, the food. We ate extremely well in Buenos Aires– and not just steak. We were lucky enough to be aided by tips from a few friends who previously spent time in the city, as well as the extremely helpful blog http://pickupthefork.com/. A few highlights:
– Brian planned a fancy dinner at Casa Coupage, one of BA's best puerta cerrada restaurants, as a belated birthday celebration for me.  These "closed door" restaurants are intimate, usually prix-fixe menu places, often in the chef's home or another small house.  This place is run by two sommeliers, and the wine that accompanied all 7 or so courses (it may have gotten a bit fuzzy at around 1:30 a.m.) was the highlight, but the food was great too.
– The steak!  When one travels to Argentina in the company of a cattle rancher, such things have to be explored in detail.  The rumors are true. We tried it at tiny, locals-filled spots like El Obrero, and at higher-end parillas (restaurants with huge grills inside and on display to diners) that cater to more tourists, like Don Julio and La Cabrera.  It was all delicious, and, even accompanied by plenty of malbec and sides like provoleta (grilled provolone), unreasonably inexpensive.