After several hours' delay in the Iguazu airport on March 10 (looking at you, Aerolineas Argentinas), we boarded a quick flight to Salta, in Northwest Argentina. The city, nicknamed Salta la Linda ("the beautiful"), is known for colonial architecture and the gorgeous landscapes that surround it. We spent two days there following our usual city protocol: seeing the highlights, running errands, and taking advantage of internet access to plan our next steps.
Our hotel was well-situated, right next to the 9 de Julio central square. It's ringed with cafes and museums, including the impressive Museum of High-Altitude Archaeology (Museo de Arqueología de Alta Montaña, or MAAM). The museum focuses on this history of the Inca and the tribes that came before them in the Andes. Along with an assortment of artifacts, the museum displays the bodies of three Incan children, sacrificed 500 years ago. They were discovered in 1999 at the peak of 22,000-ft Mount Llullaillaco, extremely well-preserved by the cold and dry air. The museum has gone to great lengths to preserve and respectfully display the bodies, along with the trove with which they were buried.
After two nights in Salta, we scooped up a rental car and headed south on the several-hour drive to Cafayate, a small town best known for its wine production (not a coincidence). On the way we passed through the incredible scenery of the Quebrada de Cafayate, in the Valley of the Río las Conchas.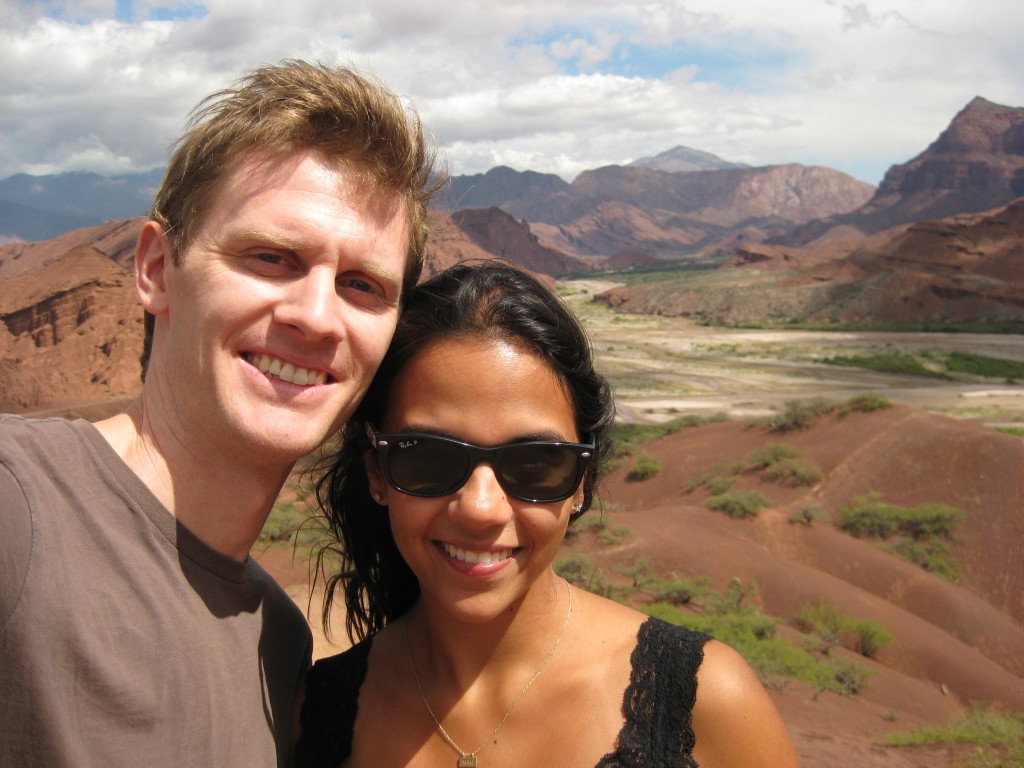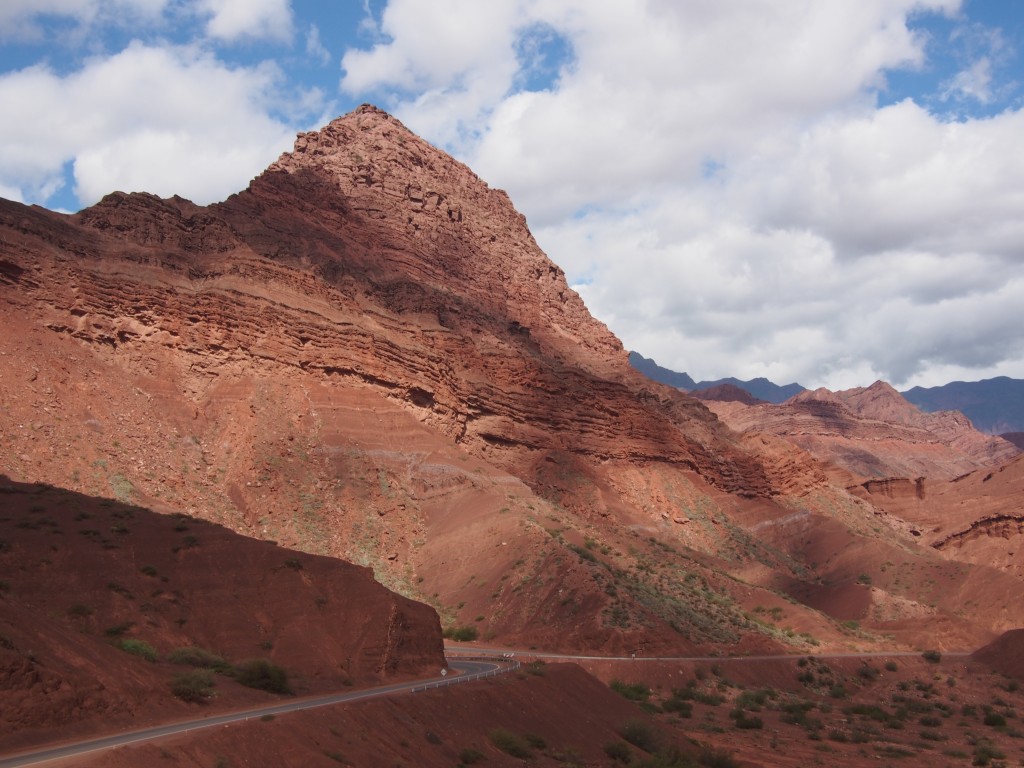 We spent several lovely, low-key days in Cafayate, enjoying the gardens and courtyard of our hostel, Casa Arbol, as well as the cafes sprinkled around the town square– and of course the wineries. The Cafayate region is the second-largest wine producer in Argentina (after Mendoza, of course), but you wouldn't know it from the tiny wineries with bodega outposts in town for tasting. We did our share of sampling the local goods, including the area's specialty, white Torrontés.