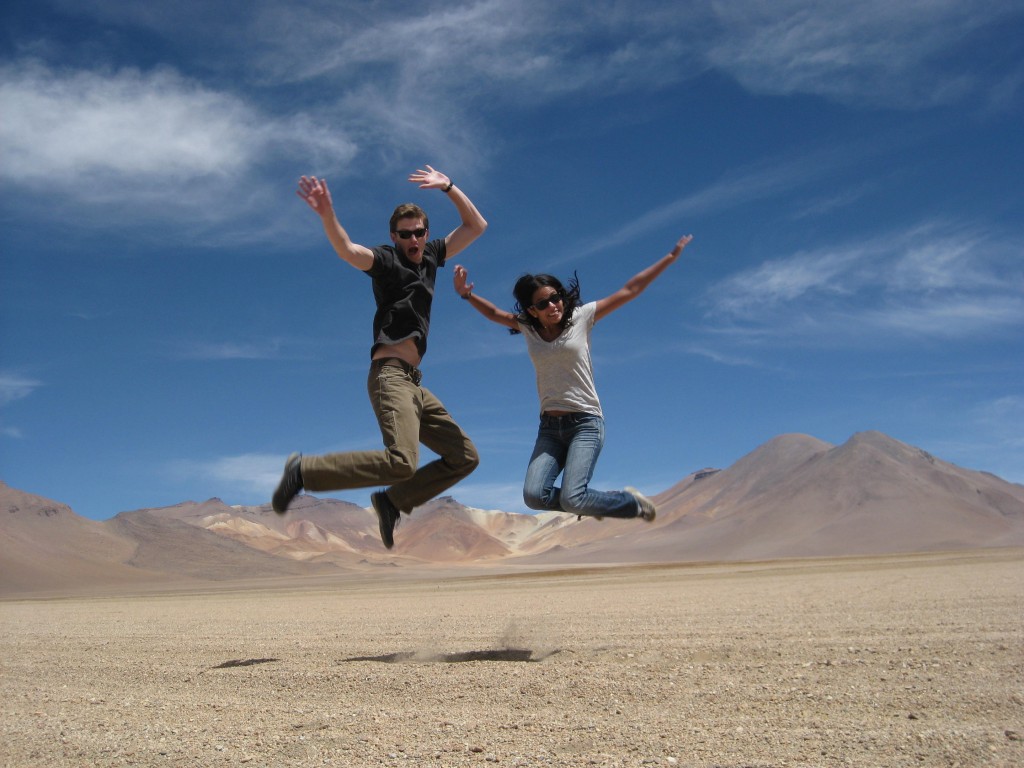 According to every Bolivia guidebook ever published, a visit to the Salar de Uyuni is a must-do.   At more than 4,000 square miles, it is the world's largest salt flat.  Most visitors see the Salar as part of a 3 or 4 day trip around the region, which is fairly remote and difficult to visit without a guide and driver.
We started our Bolivian adventures on March 19, taking a bus north to the border from Jujuy, Argentina.  We arrived in the border town of La Quiaca, took a cab to the pedestrian bridge that spans the border, dealt with some brusque guards, handed over passport copies and $135 each (yet another reciprocity fee), and found ourselves in Villazon, Bolivia.  Along with some Dutch friends we met along the way, we sussed out a minibus to drive us the 1.5 hours to Tupiza, and we were off.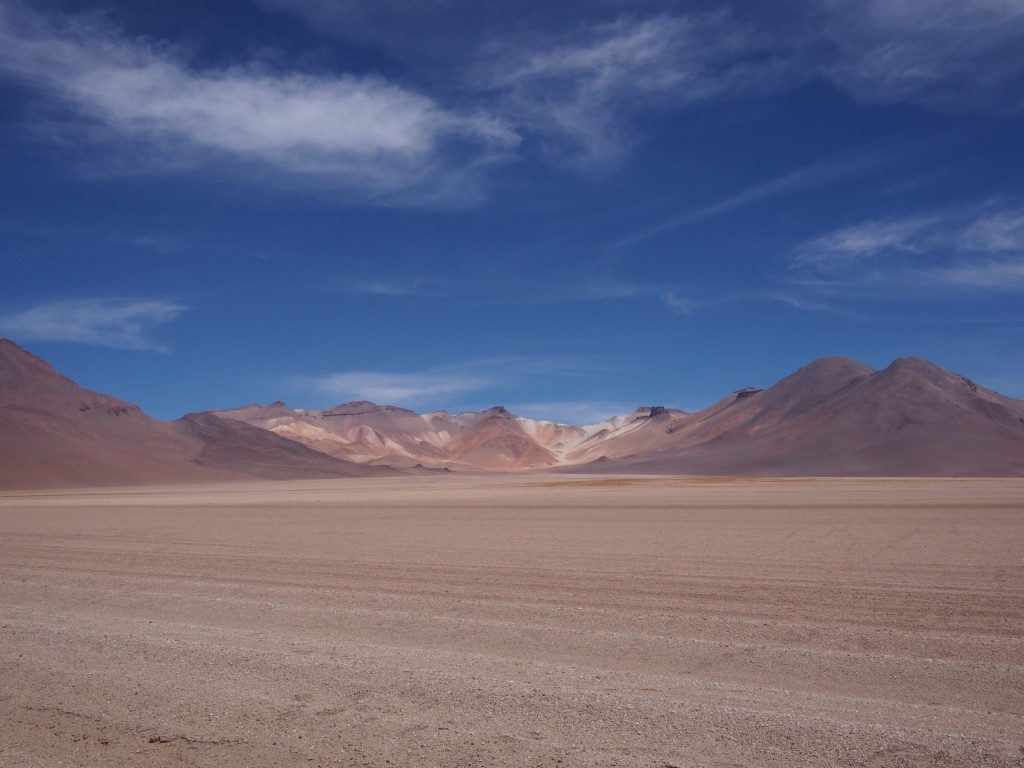 That night we were lucky enough to to book a tour leaving the following morning with Tupiza Tours, one of what must be dozens of companies that follow the same tour path, either from Tupiza to Uyuni (as we did) or in reverse.  Before booking we'd received a lot of advice– mostly to make sure that we chose a reputable company, as horror stories of jeep accidents, drunk drivers, and breakdowns in the middle of the desert abound.  We also heard about companies cramming 5 or 6 passengers into the back of jeeps that also contain provisions for 4 days– cheaper, sure, but not a comfortable way to see the countryside.  We solved both of these problems by booking a private tour with Tupiza Tours.  Our driver, Marco, had more than 10 years of experience with the company and took excellent care of the jeep, constantly checking the tires, axles, and various other important-looking widget things.  And we had an English-speaking guide/cook, Nancy, who made sure we were as comfortable as possible.  It was a bit decadent to have the whole back of the Land Rover to ourselves (especially when we saw large groups piling in and out of the same sized cars) but we didn't regret the minimal added expense for a minute.
I would still not call the experience luxurious.  We slept in unheated lodges at very high (read: chilly) elevations all three nights, and didn't have the chance to shower until the final evening.  Although we got up to around 5,000 meters on the tour, leaving us breathless with even mild exertion, we were luckier than many people we met.  We didn't experience any serious symptoms of altitude sickness– coca leaf tea and Tylenol served us quite well.
As did the trip itself– southwestern Bolivia is almost too full of amazing scenery.  It was hard to take it all in, but we did our best: