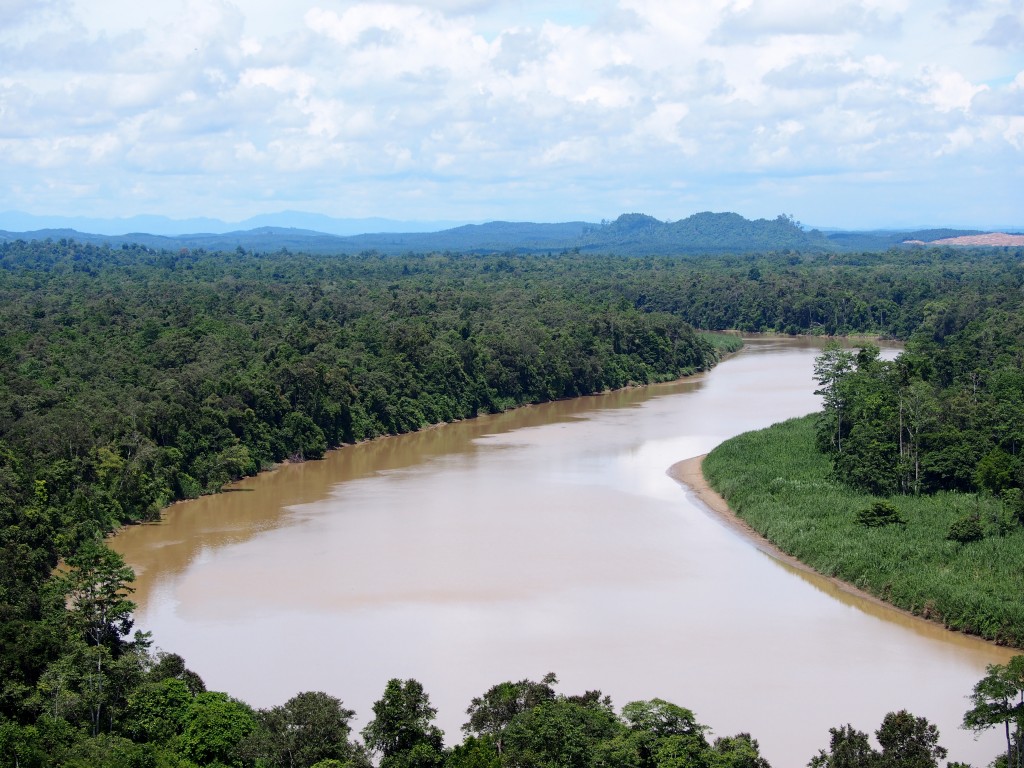 On August 13th we said goodbye to Penang and set out for Malaysian Borneo.  Borneo is similar to the Galapagos insofar as it's beautiful, full of crazy wildlife, has some of the best scuba diving in the world, and… it's relatively expensive.  With plans to meet friends in Indonesia, we decided to keep our stay short.  Of the many activities available in the Borneo, we chose to explore the Kinabatangan river floodplain.
Starting with some fun facts.  Borneo is the third largest island in the world.  It's home to three countries: Malaysia, Indonesia and Brunei.  The area enjoys incredible biodiversity; however, much of the habitat that sustains that diversity is threatened by human activities such as logging, oil and gas exploration, and palm oil plantations.
Before getting into our experiences, I'll just say that this is one of those times when pictures tell the best story.  It was hard to stop taking photos, and it was hard not to include dozens more in this post.  Hopefully what follows gives you an idea of what we experienced.
Our travels took us to the region of Sabah, in the island's northeast.  We flew into Sandakan, the closest city to our river adventures.
On the 15th we transferred from Sandakan to our hotel on the Kinabatangan river, the Myne Resort.  The next few days were dedicated to seeing as much wildlife as possible.
Over the next day and a half we went on 3 river cruises and 1 jungle hike.  Most of the interesting wildlife either naturally congregates around the river or has been forced to do so by human encroachment, so, for better or worse, the really interesting animals can be seen best from a boat or on hikes close to the river.
We saw great stuff.  Starting things off, we were introduced to one of the weirdest animals I've ever encountered: the proboscis monkey (also known as the long-nosed monkey) which is endemic to Borneo.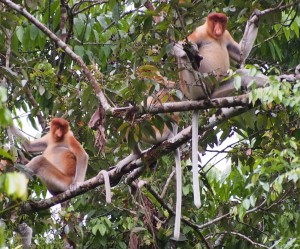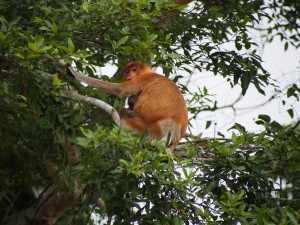 Next we saw many silver lutungs (also known as the silver leaf monkey):
There were, of course, birds of all shapes and sizes.  While our guide, Al Bakkar, was great a spotting things, he wasn't so great at recounting species that we'd seen.  So, unfortunately, there is some ambiguity to my naming of things.  With that in mind, we saw egrets, black and white hornbills, eagles, small birds such as the kingfisher and many more.
While I use the phrase "river cruise," we were in small boats.  The boats were great for maneuvering around the river and its narrow offshoots, but it was a little scary when the captain crept up on a few huge crocodiles.
We were fortunate enough to see wild orangutans– once on the first day close to our lodge; and, the second time on our jungle hike.  The first time was fun because it was our first encounter (albeit far away), but the second time was awesome.  It was just the two of plus our guide, and we came across a total of 5 orangutans, crashing through the forest grunting and shaking trees along the way.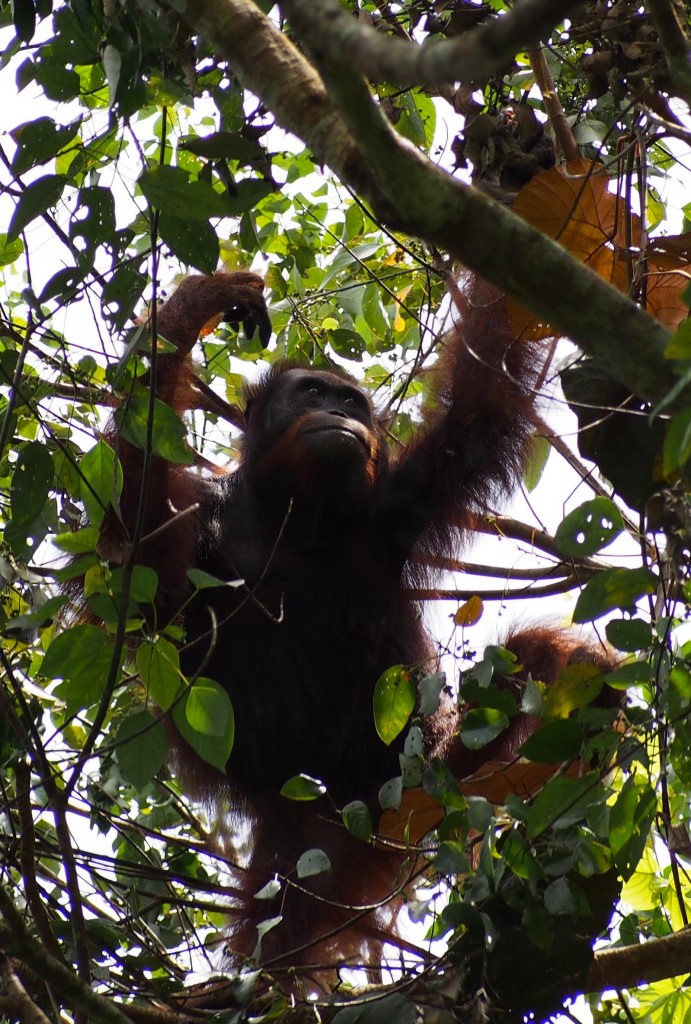 Pygmy elephants are also said to roam the river area, but, despite the best efforts of our guides, we never saw any.  I guess we'll have to return to continue our search.